Sabrina Solares

Location:

Los Angeles, California
Franklin, Tennessee

Relationships:

Iman Williams (ex-boyfriend)
Albert Rosario (husband)

Family:

Mother
Rebecca (sister)
Audrey Williams (daughter; with Iman)

Status:

Living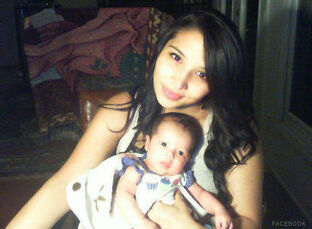 Sabrina Solares (now Sabrina Rosario) is a 16-year-old high school cheerleader from Los Angeles, California who becomes pregnant by her then-boyfriend Iman Williams.
After becoming pregnant, Sabrina moves to Franklin, Tennessee to be close to her mother; she and her sister, Rebecca live with their grandparents.
As Sabrina's due date approaches, Iman keeps promising to come to Tennessee on her due date, but he is annoyed and short with Rebecca every time she calls.
After stating he's bought a plane ticket, Sabrina finds out a few days before her due date that Iman lied about having bought a ticket.
Due to complications, Sabrina is induced and on August 21, 2011, she gives birth to her daughter Audrey Animi Williams and is rushed to the NICU. Shortly after Audrey's birth, Iman shows up unannounced to live in Tennessee with Sabrina & the baby.
On Sabrina's first day back in high school after Audrey's birth, Rebecca does not go to school. After returning from school, Sabrina is told by Iman that Rebecca has transferred schools and is going to live with her mother. Sabrina is devastated because she feels abandoned by her sister.
In the ending interview, she is sad about her sister, but is happy with her baby and how things have turned out with Iman, including their engagement and plans to return to California despite the disapproval of Sabrina's mother.
Since then, Sabrina and Iman are no longer together. As of 2017, she is married to Albert Rosario.