Nathan Griffith

Location:

N\A

Relationships:

Jenelle Eason (ex-fiance)

Family:

Emery (daughter)
Kaiser Griffith (son; with Jenelle)

Status:

Living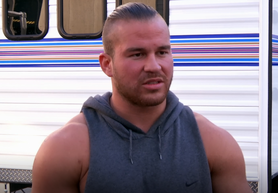 Nathan Griffith is the father of Kaiser "Kai" Griffith and the ex-fiance of Jenelle Eason. He has a daughter named Emery from a previous relationship.
After he and Jenelle broke up, they became involved in a custody battle over Kai.
In January of 2017, Jenelle & Nathan reached a joint custody agreement in court: Nathan would have Kai on the first weekend & the last two weekends of every month (Thursday-Sunday).