Markai Durham

Location:

Riverview, Florida

Relationships:

James Worsham (ex-boyfriend)
Christopher Anderson (ex-husband)

Family:

Samarra (sister)
Za'Karia Worsham (daughter; with James)

Status:

Living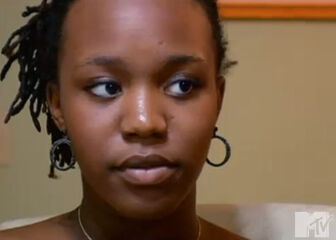 Markai Durham is a 16-year-old girl from Riverview, Florida who becomes pregnant by her then-boyfriend James Worsham.
Markai has dreams of becoming a veterinarian and has grown up raising her younger sister, Samarra. When she first met James, he didn't initially seem her type, but she eventually fell for him.
On October 12, 2009, she gives birth to her daughter Za'Karia Sanari Worsham. Following the birth, the episode focuses on the drama between Markai and James after it's discovered that James had been cheating on her.
Markai & James were profiled in an MTV special "No Easy Decision" which followed the couple's decision to have an abortion in 2010. Durham and Worsham have since ended their relationship, but James remains a part of Za'Karia's life.
It was later revealed that Markai was previously employed as a stripper. In December 2013, it was revealed that she was planning on adopting a child named George, but the adoption fell through.
On September 5, 2015, Markai married Christopher Anderson, but they have since separated. In 2018, it was revealed that she is expecting her second child. She resides in Florida where she works as a dental assistant.